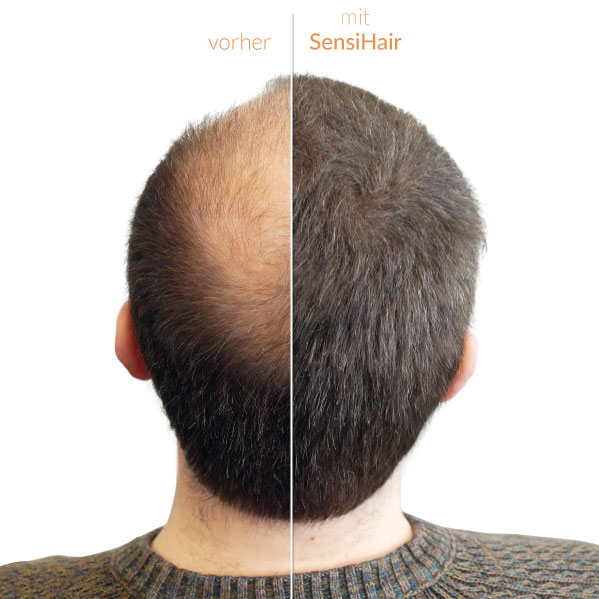 What are building fibers?
Success, self-confidence, life satisfaction – all these factors interact very closely with each other. A fight with your hairstyle in front of the bathroom mirror is always a bad start to the day. Your hair becoming thinner is not something you want to find out. With the help of Sensi building fibers, you can easily disguise thinning hair and a receding hairline.
The SensiHair fiber is a high-quality, newly developed natural fiber. The electrostatic charge on your own hair enables the hair and fibers to stick together. The nature of hair growth is always fascinating. In contrast to other fibers, the Sensi hair fiber offers many improvements . As the fibers are longer, they lay down better than your own natural hair, helping to prevent clot formation and a "dusty" effect. At the same time, the maximum volume of keratin is generated by the hair palm which helps the fibers stick together on the hair, but also prevents matted hair.

How does Sensi building fibers work?
The application is very simple. The micro fibers are integrated into your hair by a simple sprinkling, and they stick to the individual hairs. The effect is amazing! Almost bald-acting tonsures or thinning hair affects naturally full within seconds. With the help of Sensi building fibers, the volume of scattered hair is reduced.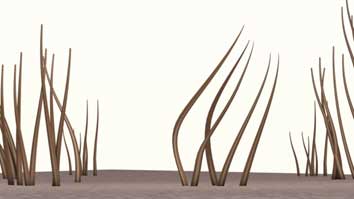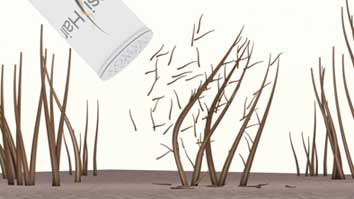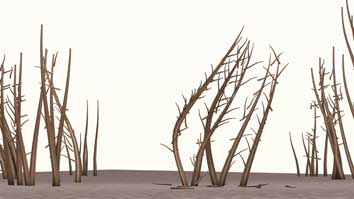 How long does Sensi building fibers last?
Until the next time you wash your hair with shampoo, Sensi building fibers will make sure you feel comfortable with your hairstyle. Whether in sports, under sun, or during a rain shower, your new hair volume will not let you down. Enjoy your full head of hair more than 48 hours!
Sensi building fibers is suitable for
Sensi building fibers is an amazingly versatile solution. Despite very different hair texture or length of hair, it offers a solution with which both men and women feel good and comfortable with their hair. Common application areas for men are at the tonsure, the receding hairline – where the application is complete with just a few hand movements and incipient balding can be effortlessly dealt with.
This therefore creates volume and enables the hair to be light.
< without SensiHair                  with SensiHair >